Project Overview
The Central Ave Center of Hope in Kansas City (Midlands Mission Center) has been feeding the hungry, offering hot showers and providing a safe, dry and friendly place for people for many years.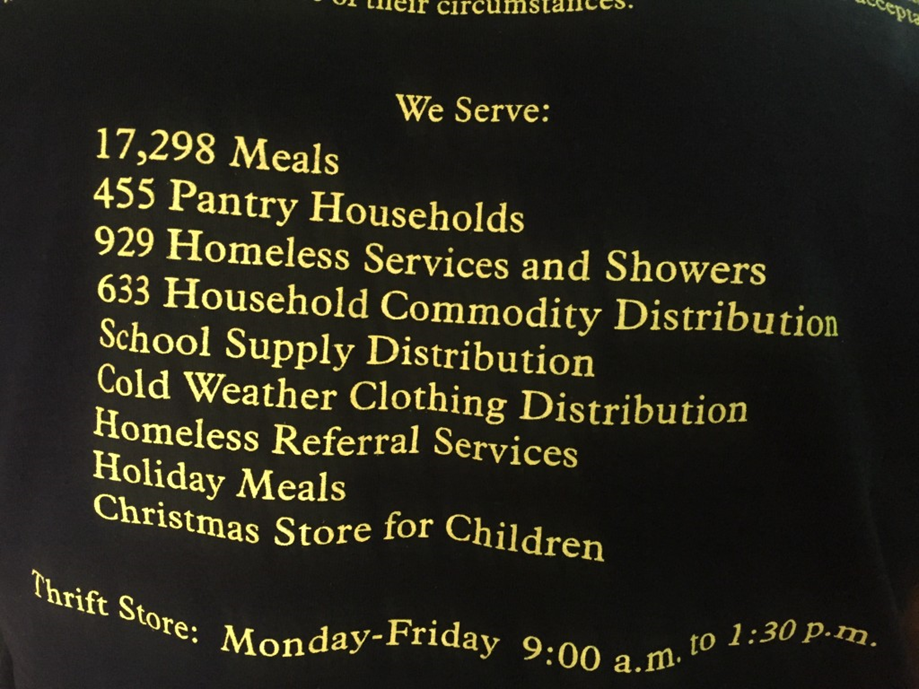 The center was formerly a gymnasium building, but it is now in serious need of repair to help continue to offer our essential and much needed ministry. Our number one priority is to fix our roof.
Over the next 30 days, the first $2,500 donated will go towards repairing the roof, after this goal has been met the next $2,500 will go towards the painting and repairing to the interior of the center. Donations above and beyond $5,000 will be used to help feed families this holiday season.
Thank you for your generous and continued support!
What is the Central Avenue Center of Hope?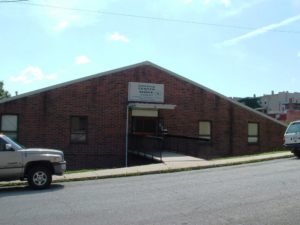 The Central Avenue Center of Hope is a local agency housed in a converted gymnasium, near downtown Kansas City, Kansas in Wyandotte County, staffed by one full-time employee and many volunteers.   The community served consists of many homeless, unemployed or under-employed, low- income individuals and families.
Many of our clients face the difficulties of medical conditions, emotional problems, or broken or harmful family relationships. Some are veterans who have not transitioned into mainstream society. Others have become victim to economic or health reversals. Yet others have lost homes and means of support due to substance abuse and/or the stigma of prison records.
School-age children lack appropriate clothing and school supplies in order to go to school.  The needs of the people of this community are seasonal for some and on a daily basis for others.
To Fill Community Needs Central Ave Center of Hope Provides Help in Several Ways:
The Food Kitchen serves lunch-time meals each week day.   During the summer or winter vacations more children come with parents for lunch because they don't have school lunches. Special meals are served on Christmas and Thanksgiving.
Homeless outreach distributes blankets, coats, and food for days the center is closed and offers a place to rest during the day to endure the hardships of life on the streets.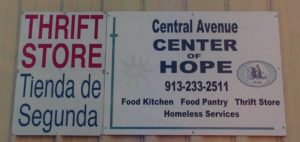 Individuals may take hot showers and receive personal item kits consisting of soap, shampoo, a razor, comb, and other donated toiletries.   Families depend on the food pantry for distribution of  food, school supplies, and holiday baskets.
The Center of Hope is also a distribution point for State of Kansas Commodities.  The thrift store offers a place to purchase inexpensive clothing, furniture, household items, and toys.
The thrift store also furnishes a small income to defer some of the costs of operating the Center of Hope. Referrals are made for clients who need specialized care.
A Place where All are Welcome
Learn more www.CentralAveCenterOfHope.org
Stretch Goals
Repair The Roof

2,500.00
Repair the leaking roof and keep the building safe and dry.
Paint the Building

5,000.00
Thank you. Your contributions will now enable the Center of Hope to update its interior paint. Everyone deserves to come to a place that is cared for and where they too are cared for.
Feed Families This Holiday Season
Project Backers
Jonathan Bacon

11/08/2016

Barbara Borkowski

11/11/2016

Carol Caplinger

11/11/2016

When I look for an example of a person who day in and day out lives Christ in the world it is Marsha! This is such a humbleloving ministry!

$50.00