Project Overview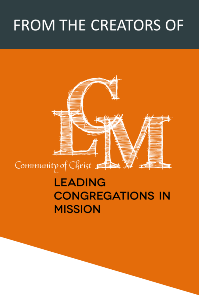 Help Continue The Journey!
Our previously produced videos (see video above) are being used across the church, in worships, retreats, classes, conferences, reunions and more. They are making a difference and helping congregations and groups embrace mission and transform lives. People are sharing them with friends on Facebook and using them as witness and invitation resources.
Our vision is to expand on these videos and create a multi-part Missional Leadership series that explores concepts and best practices in discerning and leading mission.
The new videos and their accompanying resources will provide practical concepts and practices required to lead small groups, congregations, and new expressions of mission.
What We Need:
We are asking for your help! To fully fund this endeavor, we are in need of $15,000. Your generous donations will go towards material cost, filming, editing, and more.
Every dollar helps us film our videos professionally, making it an essential piece for educating congregations, small groups, and helping our own community to grow.
Other Ways You Can Help:
If you can't make a donation at this time, you can still help support our campaign! Please take a few moments to share the details of our project through social media, email, and through word of mouth! Every share brings us a few steps closer to reaching our goal!
Missional Leadership is essential to living fully into our identity and calling as Community of Christ.
Here are examples of the type, style and quality of the videos we will produce:
Project Backers
Joseph Postnikoff

10/03/2016

Looking forward to these!

$10.00

Shelby Williams

10/03/2016

Great ministry tools! I'm excited.

$10.00

dallison@cofchrist.org

10/05/2016

Love the videos we have and want more!!

$50.00

Carla and Erik Nilsen

10/06/2016

Looking forward to reaching this goal and more videos.

$20.00

Deverine Fletcher

10/06/2016

Rob and Barb Borkowski

10/06/2016

Great videos...keep them coming!

$200.00