Project Overview
April is Community of Christ's birthday month!! Celebrate our past, present and future by giving towards the creation of two exciting, new church history resources.  One will be targeted to children and youth, and the other, for adults.
Young Storytellers (for children and youth):
In her work as historic sites executive director, Barb Walden has long been aware of the need for updated resources to teach the church's rich history to children and youth.  It's been several decades since the last children's church history materials were produced!!
Our new resource will share testimonies and stories from children and youth dating back to early days of the church. Each story will also focus on a mission initiative or an enduring principle, helping link our past with our present.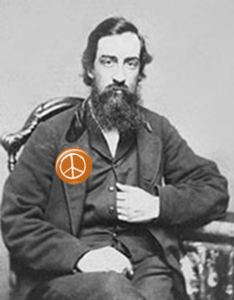 Joseph Smith III and Pursue Peace (for adults):
How does the church go from being described as a "warlike people" in the 1840's, to ending up with "Pursue Peace on Earth" as a mission initiative, "Pursuit of Peace (Shalom)" as an enduring principle, and a temple in Independence, Missouri dedicated to the pursuit of peace?
Apostle Lachlan Mackay has researched extensively on the emphasis on peace (or lack thereof) through the years and has concluded that Joseph Smith III played a critical role in the reemergence of peacemaking as a primary focus of the church.
We will turn his work and research into a comprehensive and engaging study guide that explores our journey as a people of peace.
---
These materials will be valuable resources for Sunday school, youth retreats, congregational retreats, reunions, historic-site's caravans and personal study.
Your donations will cover the cost of developing, producing and designing these two new, exciting resources, which will be available both in print form and easily downloaded from www.historicsitesfoundation.org
THANK YOU!!
Project Backers
Looking forward to reading the pursue peace resource!!

$50.00

Brittany Mangelson

04/06/2017

Thank Barb! Really looking forward to these!

$25.00

Debora Crowley

04/06/2017

Happy to support a much needed project!!

$50.00

Velton Peabody

04/06/2017

Donating is a great way to say thanks to the Smith family and help tell our church's story!

$25.00

Brenda Mitchell

04/06/2017

I look forward to reading the accounts from today's perspective.

$50.00