Project Overview
Every $500 Funds 3 New Tables in the USA!!
Who are you spending Thanksgiving with? Who will sit around your table?
Many of us can identify a low point in our lives, a time when there may have been no one to circle our table and break bread with. Most find a way to move forward, and if you listen to their stories you will often hear about a relationship that was instrumental in their change—a relationship where one soul met another in their time of need and offered whatever help he or she could. But it's an unavoidable truth that there are some people who have nobody to sit around their table, willing to meet them where they are, even though they genuinely want to make changes in their life. The poverty they experience is not only financial, but relational. Congregations across the United States are putting their discipleship into action as they commit to wrapping around one family for a full year.
Open Table volunteers serve as a team of encouragers, supporters and networkers to help lift people out of this kind of poverty and isolation one person at a time.
If you would like an exceptional way to express your gratitude to those people who supported you in your time of need, helping fund this project is a great way to pay it forward.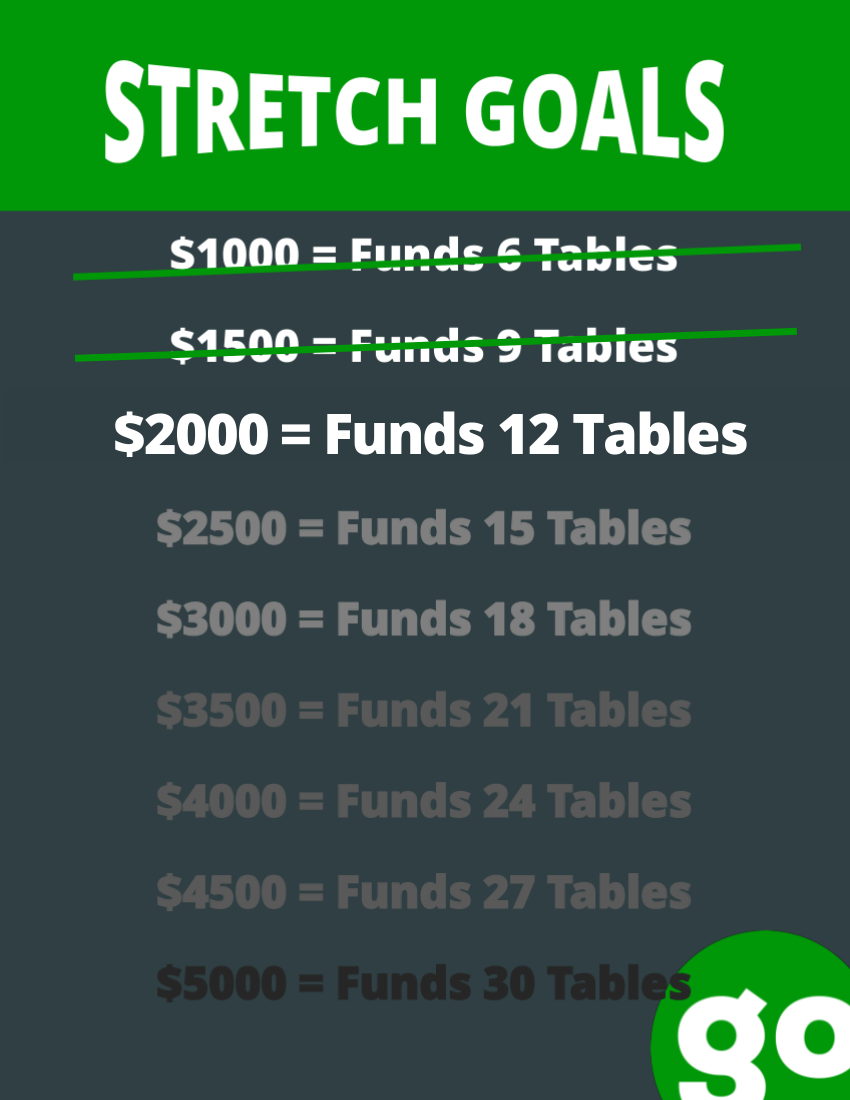 To make an Open Table work it takes at least the following three ingredients:
1) A person in need who is ready to change.
2) A small group of disciples willing offer a hand up (not a hand out) by offering their time and talents.
3) A small investment of cash which pays for the rights to use the Open Table Model, training in order to use it properly, and ongoing support to see the table through to the end.
That small investment is sometimes the only roadblock keeping Open Tables from starting up in more places, affecting the lives of more people.
It's only natural; spending money on anything new can cause a congregation to pause. But you can be a part of removing that roadblock when you choose to fund this project. Every $500 will fund 3 new Open Tables in 2017.
Normally $500 funds just ONE table. In the spirit of this Thanksgiving season, a donor who has benefited from the Open Table experience has generously agreed to triple the number of tables funded via GoFundMission till December 6th 2016.
Thank you for helping us help those experiencing poverty in our communities!
To learn more or get involved go to: www.cofchrist.org/open-table
Also see our Facebook Page
Stretch Goals
Goal 1

1,000.00
$1000 = 6 Tables Funded - THANK YOU!!!
Goal 2

1,500.00
$1500 = 9 Tables Funded - KEEP GOING!!!
Goal 3

2,000.00
$2000 = 12 Tables Funded
Goal 4

2,500.00
$2500 = 15 Tables Funded
Project Backers
Great life changing program!!

$10.00

Frances Cantrell

11/07/2016

For transformational ministry

$500.00

Shelby Williams

11/07/2016

Truly life changing ministry!

$25.00

Looks like a great program!

$10.00

E. Katherine Munson

11/11/2016

Cynthia Abbott

11/15/2016

Blessings for your continued ministry.

$20.00